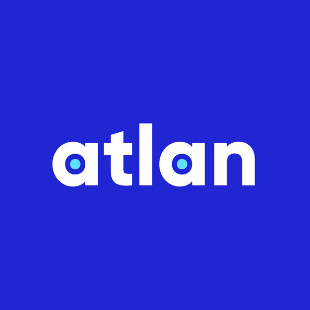 Atlan, an NYC-based provider of a collaboration platform to data teams, closed its $50M SeriesB funding round at a valuation of $450M.
Salesforce Ventures, Insight Partner, and Sequoia Capital India led the round. Fivetran founder Taylor Brown, ThoughtSpot founder Ajeet Sing, and existing investors Waterbridge Ventures also participated.
The company intends to use the funding to increase its existing team and to accelerate its go to market strategy. It will also allow ESOP buybacks up to $1.5 million.
Atlan, headed by Prukalpa and Varun Bana, is a modern collaboration space for data assets. It acts as a virtual hub and source of truth for all data assets. It allows teams to have a single source for truth for all data assets. They can also collaborate across the modern data stack using deep integrations with Slack, Redshift and Snowflake data warehouses, Slack and Tableau, BI tools such as Sisense and Looker, as well data science tools. It is used by data teams in high-growth companies as well as major enterprises such Scripps Health, WeWork and Delhivery.
Atlan today is a global distributed team of more than 100 people, spread across 12 countries including the USA, India, UK Canada, Nigeria and Singapore.