NEAR Edges closer to Breakout
NEAR seems to be growing in momentum, indicating a bullish impulse. The utility of the network may be able expand.
The launch of a NEAR-native stablecoin is causing speculation among crypto enthusiasts. Dubbed USN, it is said that it could follow a similar mechanism to Terra's UST, where NEAR tokens would be burned when users want to mint the stablecoin to increase its demand. USN could also offer an annual interest rate of around 20%, according to Crypto Insiders' founder Zoran Kole.
Market participants are excited that the USN stablecoin has been made available on the NEAR public testing network.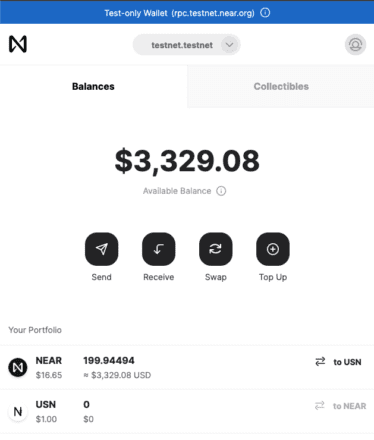 Although there have not been any official updates about USN's launch date, it appears that NEAR could break out in anticipation of the news.
Since April, the token has been forming a symmetrical triangular pattern on its four hour chart. As prices move closer to the pattern's apex, the probability of a bullish breakout increases. The $17 resistance level can be broken and a 32.5% rise to $22.4 could occur.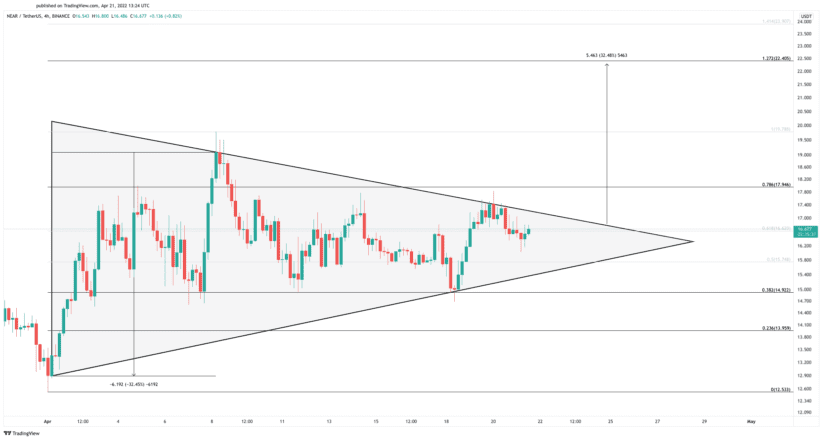 Important to note that the asset should not close below $15 as this could cause a negative price movement which could negate the optimistic outlook. This crucial support level can be breached by traders, which could lead to downward pressure on coins. In such circumstances, prices may fall as low as $14.50 or even $12.50.