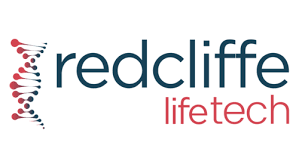 Redcliffe Lifetech, an Indian diagnostics company based in Noida, India, has raised $61 million.
LeapFrog Investments was the leader of the round. Growth Spark Ventures, Healthquad, Schroders and existing investors Chiratae Ventures were also part of it.
The company plans to use the funds to expand its geographical reach in India. It will be focusing on expanding its Direct to Consumer Diagnostics to tier 2 and 3 cities. It will also scale its platform and increase its product offerings to lifestyle management, radiology, and disease data profiling.
Led by Dheeraj Jain, Founder, Redcliffe delivers diagnostics services in its network of 22 labs across 14 cities, several of which are already NABL accredited. Redcliffe's omnichannel infrastructure, which includes innovative online channels and 400 highly-trained Phlebotomists who operate in more than 100 cities, and an off-line network with 500 collection centres, allows it to offer more that 3,500 specialised and pathology tests, including genetics, at affordable prices.
The deal is subjected to standard commercial requirements. It is expected that the transaction will be completed in 30 days.