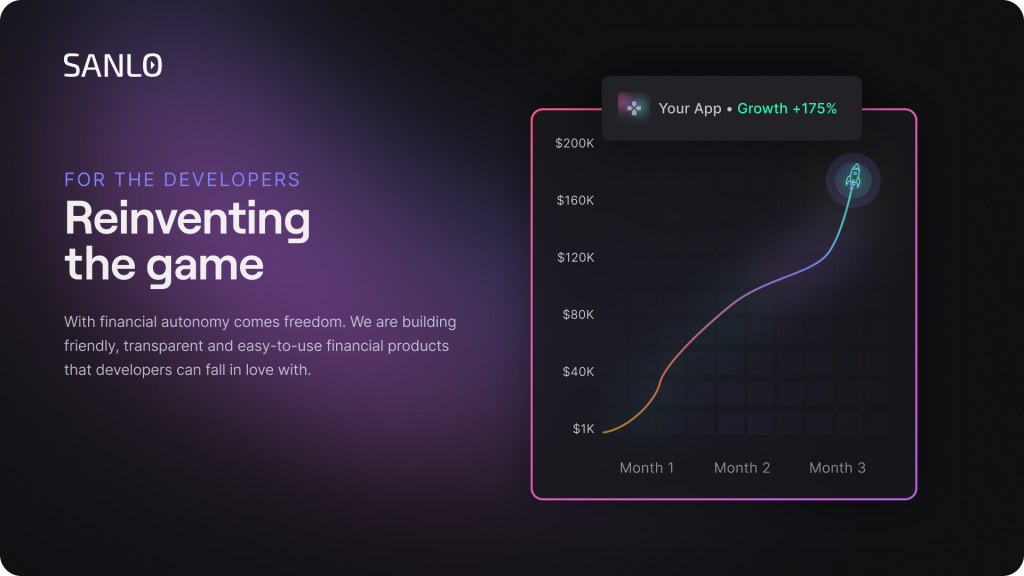 SanloSan Francisco-based financial software provider, with a mission of financial independence and control for app and game developers, has raised USD10m in Series B funding.
The round was led by Konvoy with participation from existing investors (Initial Capital, Portage Ventures, XYZ Venture Capital, London Venture Partners,  Index Ventures) and new investors (Fin Capital, GFR Fund and a number of angel investors).
The company intends use the funds to expand its financial OS, and to provide $200M of developer-friendly Growth Capital for game and app development.
Sanlo offers a platform that allows companies to combine financial information about their products with non-dilutive capital access for scalable growth. Developers connect securely with data sources, and in hours they have all their data in one destination that allows them to receive capital for non-dilutive growth.
The company partnered together with HCGFunds in order to increase its capital pool by $200m to make it available to developers who want to scale.