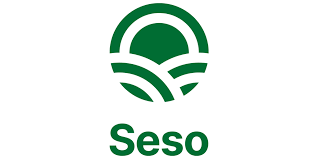 Seso, a San Francisco, CA-based workforce management platform for agriculture, closed $25m in Series A funding.
The round was led by Index Ventures with participation from NFX and Founders Fund, K5 Ventures, Operator Partners, Shrug Capital, and The Chainsmokers' Mantis Fund, as well as the founders of ServiceTitan, Flexport, Ramp, Workrise (formerly Rigup), and Motive (formerly KeepTruckin) and large farms in the U.S.
The company intends to use the funds to build additional HR software and financial services to expand workers' access to the financial system for the first time.
Seso's founder and CEO Michael Guirguis and Jordan Taylor are leading the development of an end-to–end recruitment and workforce management platform that can be used by the agricultural industry. It provides compliance, visa automation and applicant tracking as well as workforce management tools.
Seso simplifies the application process for the H-2A visa program. Seso also allows agricultural employers to access qualified labor via a database that includes thousands of H-2A workers. This software allows farms to find and communicate with workers and track their work flow. Seso centralizes workforce management and helps farms keep labor compliance. It also transitions farms to digitization (getting rid all paperwork) and allows farms to recruit themselves.