IQ Logistica announces today the launch of Farmers are Friends a new companion Mobile Application for Farming Operations.
Farmers can use the app in-field to manage all aspects of their farming operations from their smartphones or tablets.
It provides a way for farmers to see, manage, access and easily share all of their operational information to reduce risks, establish lucrative stakeholder relationships, maximize yield, and minimize risk.
This app is a complement to their web application, which allows farmers store, manage and retrieve all their agricultural operational data to increase their outputs.
"Farmers Friend allows farmers to easily access all of the critical data they need in order to make the best-informed decision, in the here and now," says David Jeromin, Director of Business Development at IQ Logistica.
"By creating a digital footprint, farmers using Farmers Friend have the ability to see every aspect of their farm and its needs offline or online. The team at IQ Logistica are excited that SA farmers are able to use the app to optimize their production while seamlessly accumulating the information necessary to obtain insurance, finance and sustainability certification."
IQ Logistica, an Agtech company, provides critical growth opportunities for South Africa's agriculture through SaaS platforms, funding initiatives, and key data collection for farmers. This allows them to scale agriculture against current demands.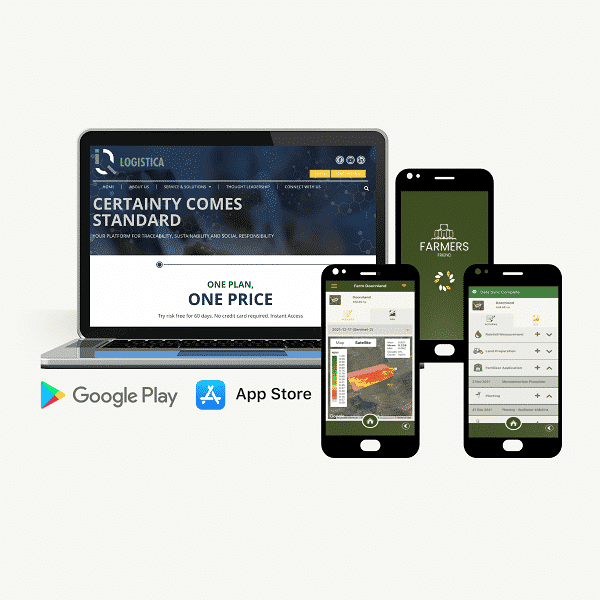 Farmers Friend features and benefits include.
Field and farm mapping
Online and offline functionality to alleviate the problem of no data connection in-field
Monitoring +100 farm activities, including weather reporting, soil moisture, NDVI, harvest, yield reporting and contract management
Total farm operation management
Farmers Friend is free for Android and iOs users who sign up via IQ Logistica's IQ Thentic Web application. Farmers Friend is available in your preferred app store.