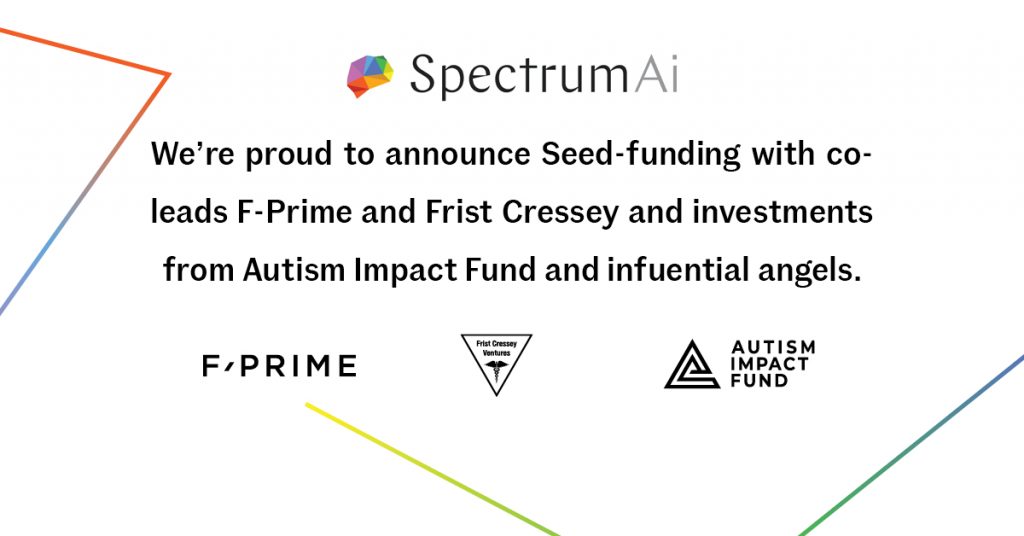 SpectrumAi, a Los Angeles, CA-based digital health company that develops innovative solutions in the autism space, raised $9 million in seed funding.
F-Prime Capital, Frist Cressey Ventures and Autism Impact Fund co-led the round.
SpectrumAi's founder and CEO, Ling Shao has created technology to improve the quality and accessibility of Applied Behavior Analysis therapy (ABA), the only treatment that is covered for autism. However, there are no data transparency or objectivity. The technology collects objective quality and outcomes data that can be used to improve the care of individuals and populations. This will allow ABA to transition to a value-based contracting system. SpectrumAi's metrics will enable for productive conversations between parents, providers, payers, and the neurodiverse community. Additional insights will be provided by the data into the care requirements of minorities and females with autistic disorder.
SpectrumAi and Ling Shao have assembled a team that includes:
Co-founder Elizabeth Bigham as Chief Operating Officer
Co-founder Chris Storer as Chief Marketing Officer
Liz Hevenstone as Chief Commercial Officer
Carl Byers (Partner at F-Prime Capital) as a board member
Navid Farzad (Partner at Frist Cressey Ventures) as a board member
Jennifer Kuhn, Chief Net Officer at Anthem, Inc., was elected as a member of the board