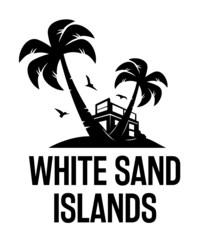 $8M was raised by White Sands, a Texas-based provider of an island metaverse ecosystem.
The company raised the funds in two mints. The most recent was April 11. Following a March 15th 1,500ETH sale of NFT land parcels, buyers bought all 250 villas available in the virtual community.
To build its virtual world, the team has already made several significant investments.
White Sands, led by Adam Hollander & Blockchain Brown, is a new metaverse eco-system built on NFT Worlds & the Ethereum blockchain to create a luxurious island paradise. White Sands metaverse property owners will be able to customize their homes with furniture, vehicles and NFTs. Both visitors and owners of White Sands will be able to share in a range of unique experiences.
The team has also expanded its cross-functional team to facilitate further development. In addition, the White Sands has invested $1.25 million to purchase 36 NFT Worlds, ensuring virtually unlimited capacity to build out and evolve its metaverse.
The metaverse is expected launch within a few weeks. A precise date has yet to be announced.